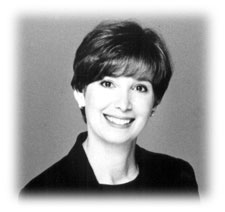 Dr. Debra Price
Cellulite: A Tenacious Menace

Your Three-Step Attack
"Unfortunately, good deeds are not enough when it comes to cellulite," says Dr. Debra Price, a Clinical Assistant Professor of Dermatology at the University of Miami, a private practitioner in South Miami, and adviser to the American Cellulite Task Force.* "A healthy diet and regular exercise can assist in reducing the appearance of cellulite by decreasing the volume of fat cells but they cannot actually rid you of cellulite. Anatomical differences in fat distribution and compartmentalization in the thigh and buttock area in men and women make this fat resistant to diet and exercise alone."
If reducing calories and increasing exercise aren't enough, what can help?
According to Price – there are a number of ways to reduce the appearance of cellulite, and some of them are especially effective when used in combination. She recommends a three-pronged approach that involves Endermologie, a machine assisted deep tissue massage technique from France, the topical use of retinoids to thicken the dermis and "camouflage" cellulite, along with regular exercise and proper diet which includes the elimination of excess salt to decrease water retention.
Endermologie has FDA clearance as an effective way to temporarily reduce the appearance of cellulite, with maintenance sessions recommended to sustain results. Endorsed by physicians and skin care professionals across the U.S. and supported by independent clinical studies and laboratory research, Endermologie targets connective tissue beneath the dermis. Because it boosts microcirculation and stretches the subcutaneous septae, or fibrous bands, the fat loses its "quilted" look.
The appearance of cellulite can also be minimized with the topical application of retinoids such as Retin-A and Tazarac, which help to stimulate collagen production and therefore thicken the dermis. According to Price, this produces a "camouflage" effect that will make cellulite less noticeable. Patients have been pleased with the combination of this strategy with a series of Endermologie sessions, which addresses the cellulite itself.
Finally, Price recommends following a healthy diet that includes reduced salt intake, and thereby decreasing water retention, which exacerbates the swollen appearance of fat cells.
###
*The American Cellulite Task Force is a multidisciplinary group of physicians from across the U.S., established to provide media, consumers and aesthetic professionals with the latest research, education and advocacy on cellulite.
About Dr. Price:
Price received her medical degree from New York University School of Medicine. She was awarded the American Medical Woman's Association Award for scholastic achievement and was elected to membership in the Alpha Omega Alpha Medical Society in 1980.
She received her dermatology training at the
University of Miami
and is a board certified dermatologist. She is a Fellow of the
American
Academy
of Dermatology, a Fellow of the American Society of Laser Medicine and Surgery and a Clinical Assistant Professor at the University of Miami Department of Dermatology. She is also a member of the Dade County Medical Association, Florida Medical Association and the Florida Society of Dermatology. In private practice since 1985, she is past president of the Miami Dermatologic Society.
Price was voted a top physician by her peers by South Florida Magazine in 1997, and by Miami Metro Magazine in 1998 and 1999. She has been featured in Self, Allure, Cosmopolitan, Mirabella, Selecta, Women's World Redbook and W Magazine and has appeared on local television on channels 4, 6, 10, Univision and Wami concerning cosmetic skin care, Botox, peels, endermologie, acne, nail treatments, sunscreens and more.
She was also featured in the Doctors Book of Home Remedies and the book, Natural Prescriptions for Women where she offered practical advice on anti-aging skincare and skin rejuvenation.
She is a preceptor for Women of Tomorrow, and a member of the advisory board of the Dermatology Foundation and the advisory board of Women's Center at
Baptist
Hospital
. She specializes in general and cosmetic dermatology and laser surgery.