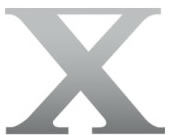 Xenii
X Marks the Spot
You may have heard about a recent event in which some well-known party-loving starlets walked out of – because there wasn't a VIP room.

Well, one other option is the private membership, invite only, traveling club, Xenii. More details can be found at www.xenii.com.

Last week Tony Schubert's Event Eleven transformed Sunset Stage Studio's into The World of 007 For Xenii Members.

Lindsey Lohan, Leonardo di Caprio
(without
Giselle
),
Nick Lache
y (without
Jessica Simpson
),
Lukas Haas, WilmerValderrama, Alec Baldwin
, and
Mischa Barton
's recent ex
Brandon Davis
attended.